A Concert, A Day of Recollection, Nite-at-the-Races, and Divine Mercy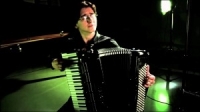 On Thursday, March 15th come hearthe internationally known Bosnian composer and accordionist Merima Ključo. She will perform "Sarajevo Haggadah: Music of the Book" from "TWO FAITHS: ONE SPIRIT" which she composed. The work was inspired by the story of breathtakingly illustrated Jewish manuscript created in the 15th century and saved from the Nazis in Sarajevo by a Muslim Imam during WWII.
Ranjbaran: Seven Passages, and Cohen: Warzazat will complete the program. Avner Dorman will conduct.
Doors open at 7pm and as always the concert is free and family friendly! Don't miss this amazing musical experience!
On Sunday, March 18th following 10am Mass St. Jerome Altar & Rosary Society will sponsor a Day of Recollection with Eucharistic Adoration and Holy Hour in church followed by light refreshments. All are welcome even if you can only attend a portion of the Holy Hour.
Saturday, April 7th at 6pm, Nite-at-the-Races returns to St. Jerome sponsored by St. Jerome Respect for Life. Grab your racing forms and come on down for an exciting evening of racing and winning!
Sunday, April 8th stay after 10am Mass to recite the Chaplet of Divine Mercy with us on this Divine Mercy Sunday. Go to our website www.stjeromecleveland.org for information on praying the Novena to Divine Mercy beginning on Good Friday. We also recite the Chaplet after 8:30am Mass on the first Friday of each month.
Adele Markert
Parish Secretary/business manager at St. Jerome Church
Read More on St. Jeromes
Volume 10, Issue 3, Posted 11:04 AM, 03.10.2018