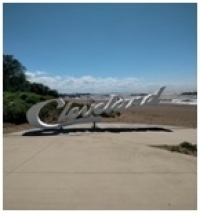 Since my last Observer article there has been a great deal of positive neighborhood activity and a significant break in the ongoing investigation into the double homicide at Mr. Cars on East 185th Street.
The Cleveland Police Homicide Unit in partnership with the 5th District Police and the U.S. Marshall, Pete Elliott, and the Fugitive Task Force made a significant arrest based on evidence obtained from the business and tips from CrimeStoppers. The individual arrested, a convicted felon whose name is not worth mentioning, has been charged by the Cuyahoga County Grand Jury on a twenty-five (25) count indictment including charges for aggravated robbery and murder and is now in County Jail under a $5 million bond. Obviously, the investigation is ongoing for we all know that the cars and the entire security system did not leave the property by themselves. Stay tuned for further updates on this case as they become public. My sincere gratitude to the investigators working on this case and others.
Remember, Mike and Trina's children and families in your prayers as well as the other victims of violent crime in our city, like Stephen Halton Jr., a Surgical Assistant and a wonderful young man and father of two, who was brutally murdered while waiting for a bus on Lakeshore Boulevard to take him to work at Cleveland Clinic where he was to assist in a critical operation that morning. His case is still open and whoever committed this horrendous act is still roaming our city streets. Hope and pray for an arrest in this case as well.
Read Full Story
Volume 9, Issue 7, Posted 11:04 AM, 07.07.2017