News You Can Use From North East Shores Development Corporation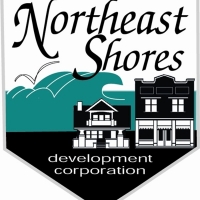 Here's the Update . . .
Without a doubt, the last few years - and especially this past summer - have been a whirlwind of rumors, conjecture - and questions - about the Northeast Shores Development Corporation, and its future.
Prior to the resignations of the former Board of Directors of NSDC, which took effect on October 31, three new Board members were elected for terms, which began on November 1, 2018, and the new Board elected one additional member. We are:
Caroline Peak- President
Elva Brodnick -Secretary
Rhonda McLean -Treasurer/ Vice Chair
Crystal Williams-Property Expert
At our Annual Meeting on January 15, 2019, consisting of 2018 members in good standing approved the following:
NSDC's bylaws were revised to accommodate the work of the group to comply with Ohio Secretary of State minimum standards and approved by the body.
Current Board of Directors were unanimously voted into office again.
After the balloting, the floor was opened to Q&A. Answers were:
Cleveland Neighborhood Progress (CNP) is supporting the Board of NSDC in developing a property disposition plan for the properties in the NSDC portfolio (many of which are encumbered by a $1.5 million blanket lien incurred to fund renovation of the LaSalle).
That NSDC is vacating their office space at Hospice by the end of March and no longer has staff;
That the Councilman Polensek, the City of Cleveland and CNP are working closely together through this transition;
Rest assured that this Board is working hard to resolve NSDC's affairs. We will, of course, report on our progress in doing so, as our work continues.
Meanwhile, we thank you for your patience, and support, as we go thru this process.
Sincerely,
Board of Directors
Northeast Shores Development Corporation
Read More on Community
Volume 11, Issue 2, Posted 4:36 PM, 01.30.2019