Free Luncheon to Dispel Myths, Teach What Hospice Is and Isn't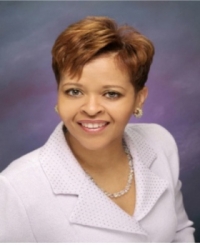 Hospice of the Western Reserve's African American Outreach Committee will observe World Hospice and Palliative Care Day on Saturday, Oct. 12, 11 a.m. to 2 p.m., at the Marriott Cleveland East, 26300 Harvard Rd., Warrensville Hts.
by hosting a free community luncheon program aimed at dispelling the myths about hospice care and sharing surprising and little known facts about the range of services available, including many requiring no hospice experience. These include Yoga, Reiki, art therapy workshops (ranging from quilting to journaling to ceramics and painting), bereavement support groups for all ages, and a school crisis response program.
The keynote speaker will be Dr. Sabrina J. Ellis, Executive Pastor, Pentecostal Church of Christ. Master of Ceremonies will be the honorable Bradley D. Sellers, Mayor of Warrensville Heights. The luncheon is free, but registration is required. Registration is available online at hospicewr.org/voices or by calling 216.486.6645.
"Hospice is not about giving up and ending life prematurely. It's about celebrating life and making the time remaining as meaningful as possible," said Heidi Barham, Spiritual Care Coordinator, Hospice of the Western Reserve. "Accepting hospice does not mean the family must give up faith and hope for healing. Hope is always a part of hospice. By the end of the program, I think the audience will be quite surprised about what they thought they knew -- and by what they didn't know -- about hospice."
"The African American community routinely under-utilizes hospice services, forfeiting the end-of-life rights they deserve," Barham added. "Hospice empowers people to direct their wishes so they can live the final phase of life the way they choose. Everyone deserves to be treated with dignity, comfort and peace at the end of life. That's what we're all about. This luncheon provides a great opportunity for church groups, social organizations, families and friends to learn more about the hospice philosophy in a relaxed setting."
Laurie Henrichsen
Laurie Henrichsen, Public/Media Relations, Hospice of the Western Reserve
Read More on Health News
Volume 5, Issue 9, Posted 10:17 AM, 10.11.2013